Experts can differ if you are looking ahead to hire a Certified Professional resume writer or you wish to write on your own. You must use a professional resume writer if you have little or no idea how this small piece of crucial paper is the first thing recruiters check while hiring an employee for an organization. And in case you have a lot of experience and still looking for that dream job, then it is the right opportunity to use resume service in helping you acquire one.
HR recruiters often check the resumes for a few seconds before making a call for that interview. So your resume has that only little time window to get their attention. So professionals must understand that highlighting the right skills for that job requirements is the foremost requirement for any job.
There are many resume writing companies that can help you in making ideal resumes for matching your specifications. Here are the essential tips to precisely choose a Professional resume writing services in india
Hiring a resume writer can be easy if you know the quick tips to find the best professional for writing resumes for you. Let us know about them:
Have a look at the samples:
Always have a look at the samples for the best resumes. Judge the resumes based on their layout, content quality, word processing, etc. If you can get to speak to the writer or expert, it will work best for you. Do consider samples matching up with your industry before finalizing the services.
You must check out the history of clients, their reviews, and placement to know the scope of the organization. These samples help you to know the company's understanding of the various industry prospects and job acquisition skills for resume writing.
Hire a certified professional resume writers agency:
Many agencies have certification and can help you with finding the best writer for you. You can have a look at the experience level of the writer and speak to the agency about the kind of resume writers they have employed. Look for the agencies that are rewarded with certificates and can help you with the best professional resume.
Check out their social media profiles and the way they have connected with clients or feedback to check their solutions. You can also check their team credentials and connect directly to make sure resumes match your industry skills as well as experience.
Prepare your target resume:
The concept of the targeted resume is old and focuses on a theme, measurable achievements, etc. It should match up with the position or career field you are looking forward to. If you are hiring a professional resume agency then they will surely know the meaning of targeted resumes. In this digital age, every organization and jobs have specific responsibilities and ask for skills to match with their profession. You must understand to make changes as per your requirements and then highlight them on the resume to increase the chances for selection.
Consultation from professional resume writers in india.
Before you place your order for the resume. Try speaking to the writer for strategizing the general requirements. It will help in being sure of the writing process, and you also know what you have been looking for a perfect job. Resume Writers can guide you with their best proposals and the way of writing you are looking to match.
This small free consultation keeps both the client and company satisfied in building a long term effective solution. And in marketing, word of mouth is still one of the best ways to get more clients. You never know one good client can convert into 10 to 15 clients to build a strong market presence.
Know the latest trends:
Knowing about the industry trends is also very important, especially if you are wishing to look for professional services. You can search on LinkedIn or job-related sites to know about the resume trends. It will allow you to ensure that you know about the prevailing trends and you can help yourself with them.
With continuous changes in the industry and skill requirements, professionals must have the awareness to meet with the latest trends and resume HR recruiters select. Companies offering resume writing services will provide you with these opportunities and ideal format to match with industry specifications.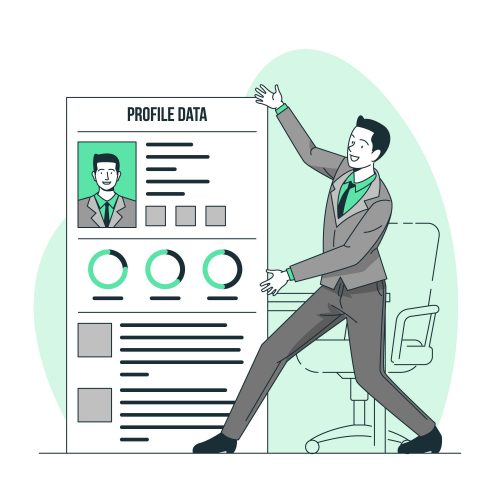 Initiation form:
The client usually fills a form for hiring a resume writer. Companies must ensure to get the right information from the clients. You need to know every piece of education, past work experience, hobbies, aims, objectives, skills, and future ambition to build an ideal resume And make sure to arrange a direct communication with the writer to get the crux of the solutions. Words can convey an effective message still direct communication offers a way for the writer to understand the client's requirement.
Pricing:
You also need to compare prices from multiple companies and make sure to find a fair pricing company to match your budget. Resume pricing may differ from one organization to another. There is no set of industry specifications. For beginners, it may be around Rs 500 to Rs 2000, while for intermediate and premium this may go onward from Rs 2500 to Rs 6000.
 Always look for slabs to match with your present skill and experience before finalizing on the right choice. Resume writer companies with teams will have multiple slabs and pricing options for their clients to secure an idea resume in landing that dream job. An effective resume writer can help you enhance skills, opportunities, and experience to match the organization's requirements to land you that dream job.
At Writrox, we have an amazing pool of writers with 10+ years' experience in this niche industry. Our supervisory team consists of former recruiters, HR professionals, and esteemed professionals who have made a name for their proficient solutions in the industry. For more help, guidance, and getting a call for that top job in the MNCs get connected now!